Building your Workforce Together
Our recruitment division was established with the intention of finding above average candidates to match with businesses searching for high potential individuals to employ. We don't just offer typical employment agency staffing solutions, but we go over and above our call of duty to ensure maximum client satisfaction. We are happy when you have the perfect solution and the right fit for your business. We have worked hard to build the reputation of one of the best Recruitment Agencies Johannesburg and South Africa in general has to offer.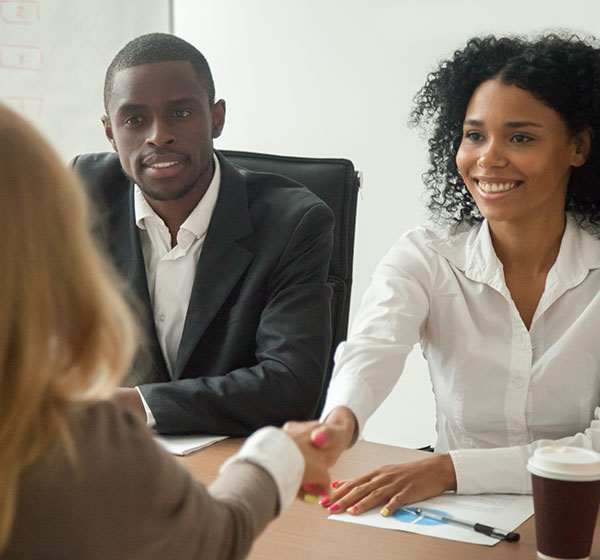 Looking for the Perfect Candidate?
All that you need to do is make contact with us. You can do this via email or telephonically and one of our friendly and helpful consultants will assist you with your specific requirements. Alternatively, find all our contact details on our contact page. All we will need is a Job Spec or description of the role outlining the key functions of that specific role. Including what the minimum requirements would be for a candidate to be successful in the role.
Once we have all the required information you can sit back and relax knowing that we will only send you the best candidates. You will not have to waste any of your valuable time or have the frustration of going through CV's that do not match your requirements.
Need Help Finding the Perfect Job?
All you have to do in order to be matched to a choice employer is to send us a comprehensive, up to date Curriculum Vitae detailing your professional journey thus far. If there is currently an employer who is looking for a candidate such as yourself on our records, we will then screen you and set up an appointment with you, given that you match the client's prerequisites. Alternatively, you can browse our "Current Positions" section to see the jobs we have on offer, and apply accordingly.